RESIDENTIAL / COMMERCIAL
Plumbing Services
Your search for an honest & experienced plumbing company is over!
WE'VE SEEN IT ALL
PLUMBING REPAIR, REPLACEMENT & INSTALLATION
CP&H plans and performs preventive maintenance, emergency repairs and new installations for your plumbing systems. We are focused on providing expert knowledge and service for your plumbing projects.
We Service and Repair Most Major Brands.
We are authorized dealers for these brands: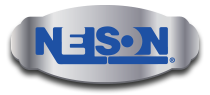 Plumbing Services in Chester County, Lancaster County and New Castle, DE areas
Cochranville Plumbing and Heating has been clearing drains, repairing sewer lines, testing water quality and performing bathroom remodeling services since 1979.
Our licensed plumbers have the plumbing experience to handle your specific issue. Whether you're dealing with an annoying leaky faucet or a catastrophic sewer main break, we can provide same day service for any plumbing problem.
You will receive courteous, friendly service. We clean up after ourselves so you will not have to clean up messes after repairs. We take the time to explain the work we're doing so you feel comfortable and informed before we leave. We go the extra mile because we want to be your plumber whenever you need plumbing service.
We pride ourselves on customer retention.
We can provide repair services for:
Water heaters
Well pumps
Well tanks
Boiler systems
Water Conditioners
Leaky faucets and pikes
Leaky, continuously running, and clogged toilets
Sump pumps
Garbage disposals
Water pressure issues
And more
Need new plumbing fixtures or pipe installed? No matter what type of remodeling job you have in mind, we're happy to handle it.
We provide installation services for
Sinks, showers and bathtubs
Toilets
Dishwashers
Pump up systems to put your bathroom anywhere
Whole house water filters (including salt deliveries) and conditioning systems, tailored to your needs.
Free water sampling
Let our expertise work for you!
You and your property are treated with respect. We call before we arrive, use shoe covers and drop cloths as needed. We guarantee that you'll be satisfied with our work, as set out in the written estimate we provide. If you're dissatisfied for any reason, we'll make every effort to meet your expectations. It's that simple.