FAMILY OWNED & OPERATED SINCE 1979
Cochranville Plumbing & Heating
Serving Chester County & eastern Lancaster County in Pennsylvania and New Castle, Delaware areas.
WE DO IT ALL
COMMERCIAL & RESIDENTIAL
Family owned and operated since 1979, providing 40+ years of experience and personalized service.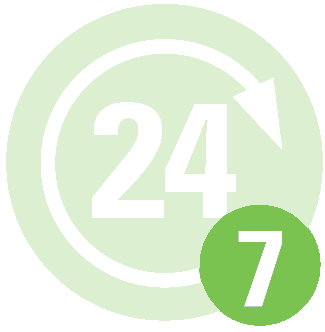 Solving plumbing problems, big and small.
More than 20 years of experience keeping homes warm.
We Stand Behind All Our Plumbing and Heating Services
Cochranville Plumbing and Heating is a family owned and operated full-service plumbing and heating company. Our skilled technicians provide expert service for all your plumbing and heating needs in south eastern Pennsylvania and northern Delaware.
You and your property are treated with respect. We call before we arrive and use drop cloths as needed—we guarantee that you'll be satisfied with our work. We offer a full one year warranty on all of our parts and labor, as well as some manufacturer warranties.
What Our Clients Say
"I am writing this as a thank you to Charlie from Cochranville Plumbing. After a night out we came home to find several inches of water in our basement. The plumber we usually use was not able to come help on an emergency basis so we reached out to Cochranville Plumbing. Charlie stopped what he was doing late in the evening and rushed over to not only save the day but he was able to limit the damage due to his quick response time. Since that night we will always use Cochranville Plumbing."
Thank you – Jackie Lamont
"I highly recommend Cochranville Plumbing & Heating because they are professional, trustworthy and very clean. They are prompt to return my calls and came to my home within a reasonable time. I would recommend them to my friends and family for any of their plumbing needs."
Opal Ricks, West Chester, PA